Allie Fugatt
Science
Physical Science & Honors Physical Science
Forensic Science
770.562.3218 ext 1212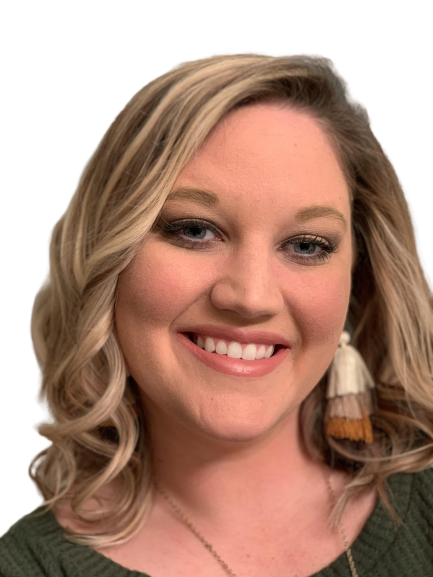 Hello all!
I am always excited to introduce myself to my fellow tigers! My name is Allie Fugatt and I am a Temple Alumni. I studied Biology at the University of West Georgia, where I graduated in 2016. I have been teaching at THS since 2016 and I have loved every minute of it! I am married to my high school sweetheart, who is also a THS Alumni, and we have a beautiful daughter, Rileigh and we are expecting our first son Brayden in September of 2020. In my time here at THS I have had the pleasure of helping with multiple sports and clubs. I am currently the assistant Softball coach, Head Tennis coach, Senior Sponsor, and head of student council. If you are your child are interested in any information about one of these sports or clubs, please feel free to reach out to me and I will do my best to answer your questions! I am so happy to be here serving our future Temple Alumni, and hope that they will one day feel the gratitude that I feel for this school for all of the opportunities that it has given me.
I look forward to working with all of you in the coming years!
Students,
The below information is for face-to-face and virtual learning students. Please join the period that has been assigned to you on your schedule.
1st period- Physical Science (w/ virtual students)
2nd period- Honors Physical Science
3rd period- Forensics
4th period- Forensics
5th period- Forensics
6th period- Forensics (w/ virtual students)
All Virtual learning physical Science students should join 1st period physical science!
Exception: If you are registered on Infinite campus as a 2nd period Honors Physical Science student, then register for the 2nd period physical science classroom.
All Virtual Learning Forensic Science students should join 6th period forensic science!
After you join the Google Classroom, please feel free to go ahead and look over the Syllabus for your class that is linked below in the slide under "course information." You will find everything you need to know about your course in the course syllabus.
Thanks!
Mrs. Fugatt
Hello virtual learners!
I am excited to get to know you and work with you this year. I wanted to take a moment to explain how this year is going to look for you. First, we will abide by all county guidelines for virtual learning. These guidelines are located in my syllabus that is linked in the slide above. Second, you will be following along with what we do in class. I want to keep all of the students on the same schedule, so I will post the assignments for you the day after we begin the assignment in class. This will allow me to record any instruction or lecture that you will need prior to assigning an assignment. For example, If we discuss the properties of the periodic table on Monday and complete our periodic table properties assignment, then that assignment will be posted Monday afternoon/Tuesday Morning for you to view and complete. It is important that you pay attention to dues dates within Google classroom to know when assignments are due. All though you are virtual, the late work policy (notated in the course syllabus) still applies to you and all of your assignments. Lastly, it is YOUR RESPONSIBILITY to reach out and communicate with me if you do not understand content. I am available to meet with you virtually by appointment, but if you do not tell me that you need help, I cannot help you. DO NOT let your grade suffer because you will not communicate with the teacher! This is no excuse. I want to help you succeed! Let's work together to make that happen!
If you have any questions about the course, please feel free to reach out to me! I look forward to working with you this year!
~Mrs. Fugatt
THS Cohort Remind Information